Embed Survey Questions into Emails
Embed survey questions inside your email campaigns by cutting and pasting some HTML
Using SurveyTown, you can embed survey questions in email campaigns and in web pages.  This goes beyond inserting a link into the campaign by putting the actual question in the campaign that way the customer can answer the question immediately.
SurveyTown gives you the HTML that can be embedded in your email campaigns to allow for this one click response.
A survey question embedded in an email.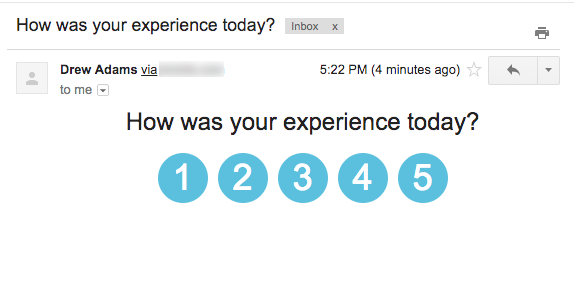 Interface for finding code to copy and paste.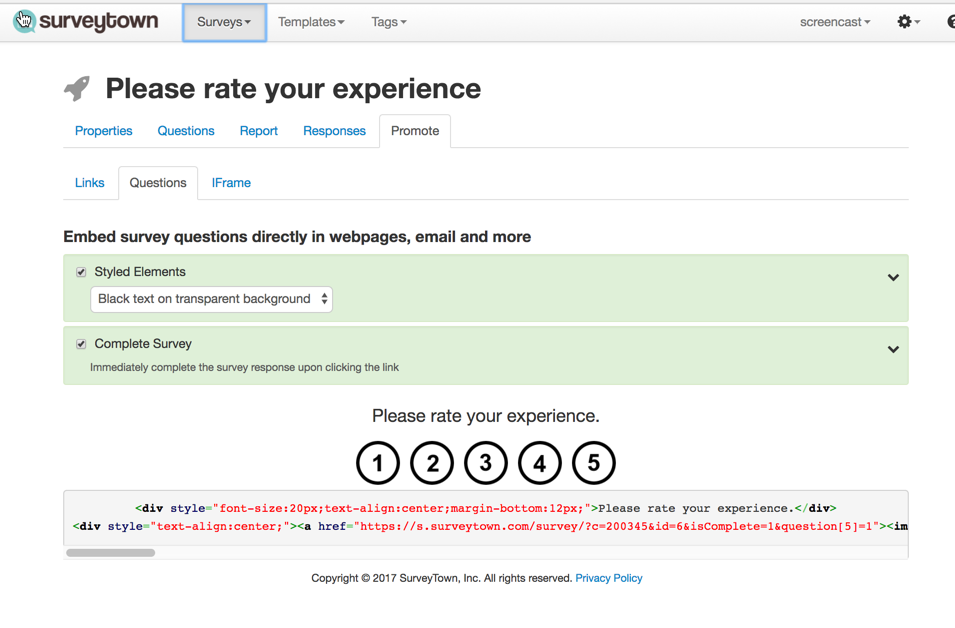 The easiest way to create online surveys!
Create an account and get set-up in seconds.
What can SurveyTown do for you?
If you have questions about our plans or need some guidance on the type of plan that is right for your organization, please contact us. Were happy to help!