Reporting and Filtering
Slice and dice your data
View how different groups answered you survey
You can slice and dice the data you receive in SurveyTown using filters.  Filters basically give different views of your data.  For example, you can see how just woman answered your survey.  Or you can see which groups of people were mostly likely to give you 5 stars.
This is all done in our Reporting tab using "Filter Results".
In the below, video we give you a view into how its done.
Create a filter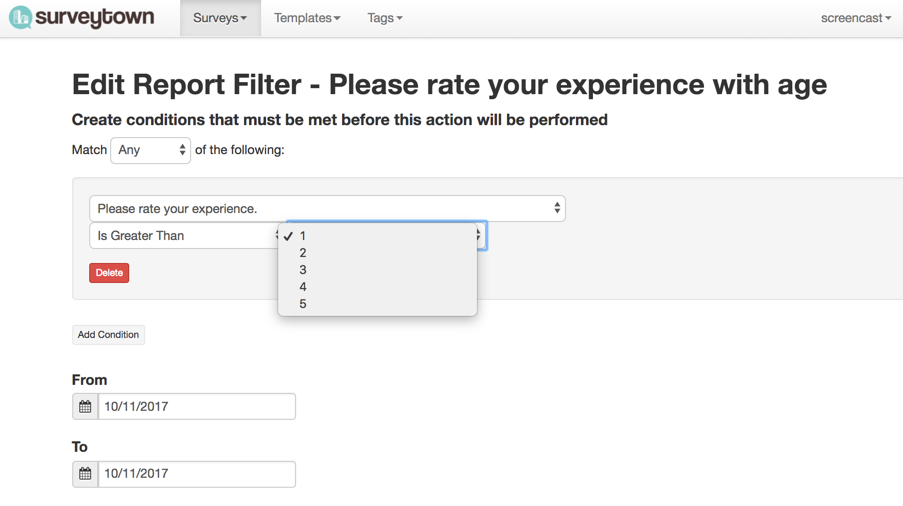 Report with filter in place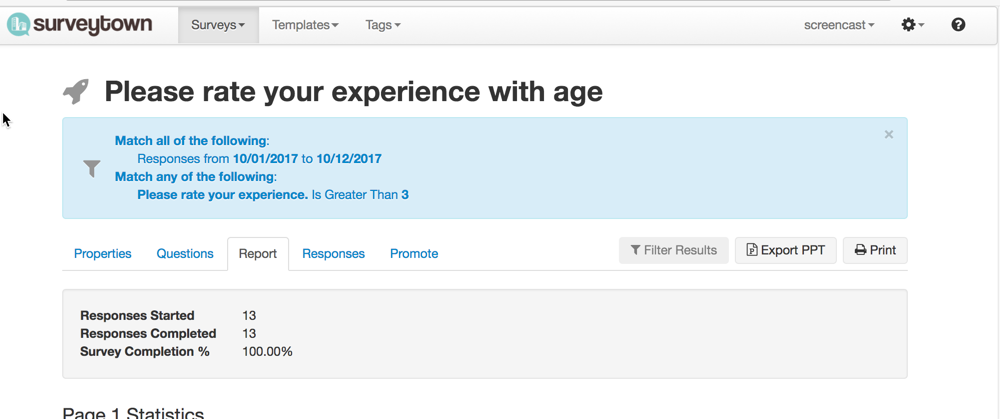 The easiest way to create online surveys!
Create an account and get set-up in seconds.
What can SurveyTown do for you?
If you have questions about our plans or need some guidance on the type of plan that is right for your organization, please contact us. Were happy to help!