Sending Email Notifications for Completed Surveys
Get Notified by Email about a Negative Rating on a Survey | SurveyTown04:53
SurveyTown
Logic and Actions
With SurveyTown you can create surveys that can take certain actions based on answers to questions.  So for example, you can end a survey if a person is not in your target demographic, you can skip questions if they don't apply to the respondent, or get notified when you get a survey question is answered in a certain way.
To highlight this functionality, take a look at this demo, in it we show you how you can create a survey with an action attached that will notify the survey creator when rating of less than 3 stars is received.
That way we may be able to take control a customer service issue and create a better experience for the customer.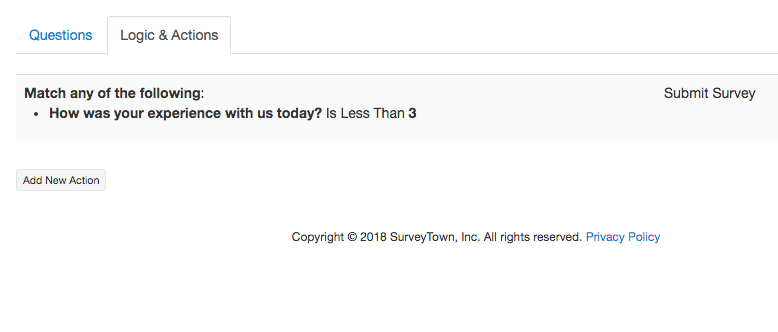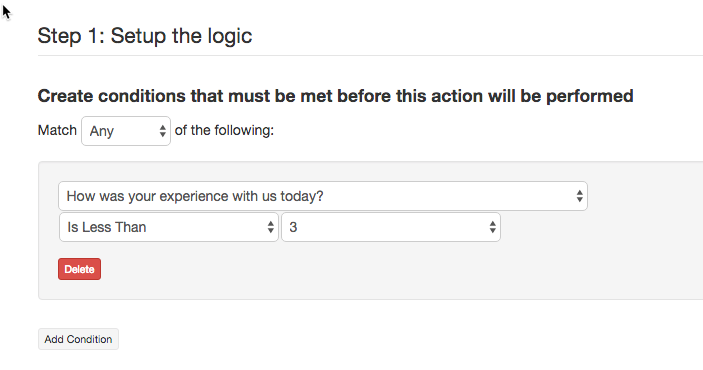 The easiest way to create online surveys!
Create an account and get set-up in seconds.
What can SurveyTown do for you?
If you have questions about our plans or need some guidance on the type of plan that is right for your organization, please contact us. Were happy to help!