We have just launched some changes to way surveys are created by introducing a new drag and drop interface for questions.  This interface reduces the number of clicks needed to add questions into a survey as well as allows you a better vantage point to "see" how your survey is coming together while you create it.  Here's a guide to the major changes.
Drag questions into place
First main change is that you now see all your questions types in a list on the left.  You can then choose among the list, select them and then drag and drop them into your survey area which is the main area on the right.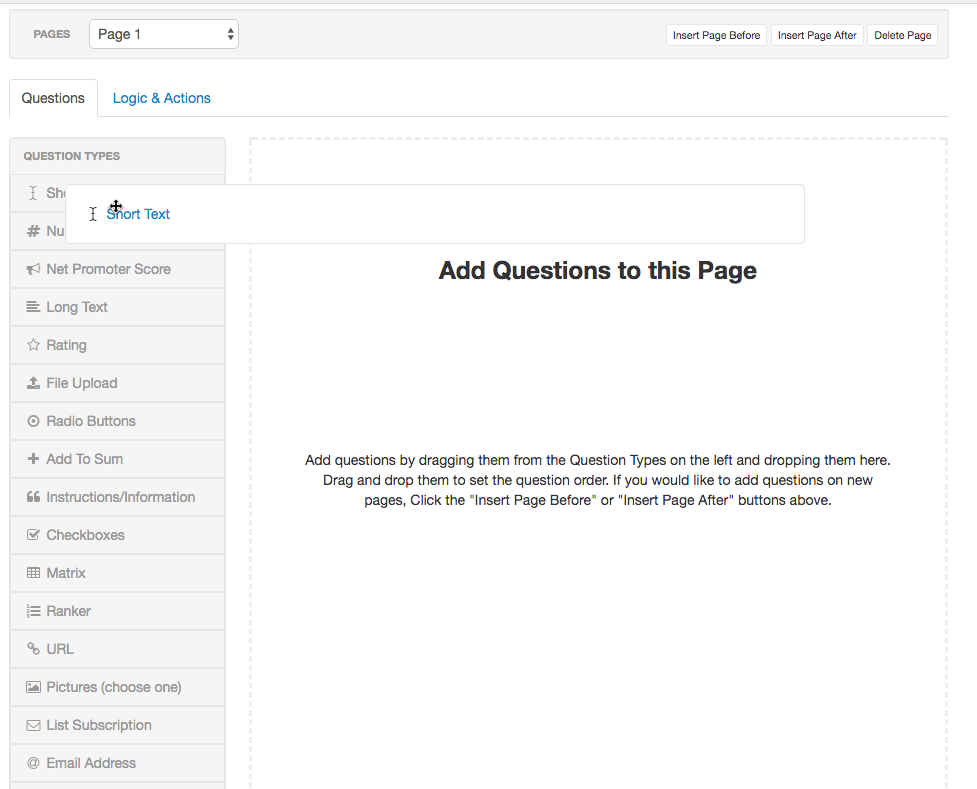 Inline editing
Once you drop your question in the main survey editing area, the dialog to add in your question text or set your choices will appear right there inline.  You can then save your settings and the question will appear right there.  This change saves several clicks back and forth between pages.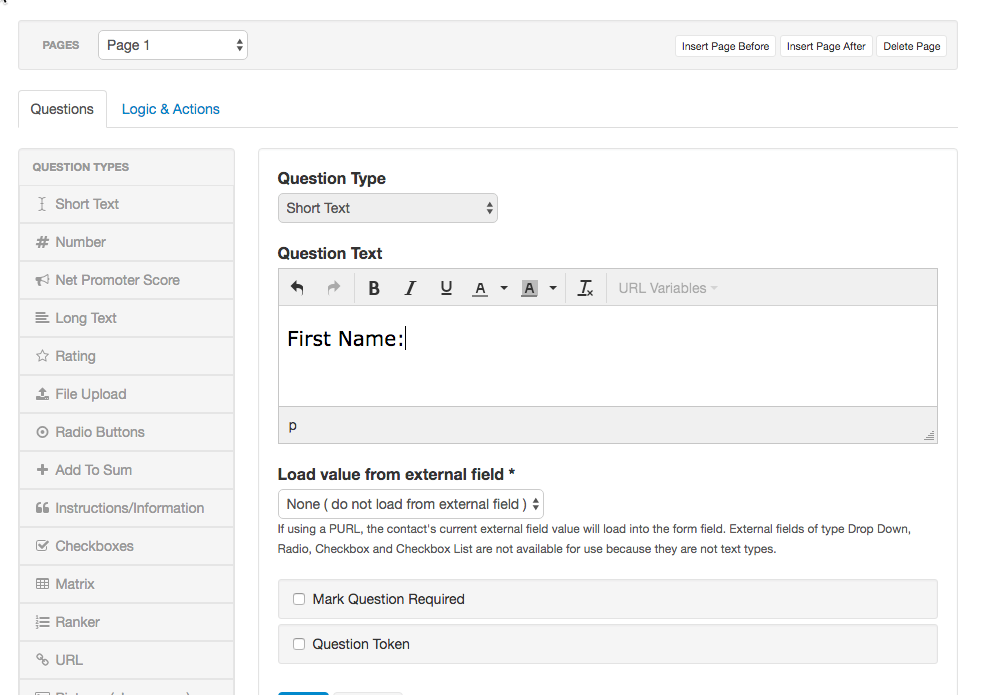 See your survey as you build it
With these changes you can now get a better view of your survey as you build it.  After you save your questions they appear in the main editing area so you can see how they will look in the final published survey.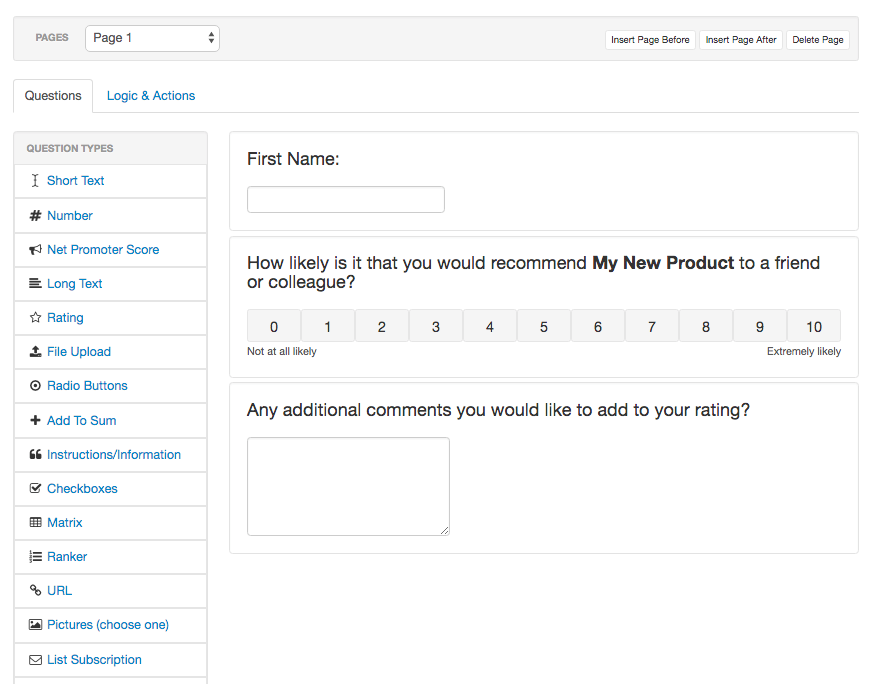 Actions are now exposed via hovering
The Edit, Copy, Move and Delete actions on survey questions are now exposed when you hover over the questions.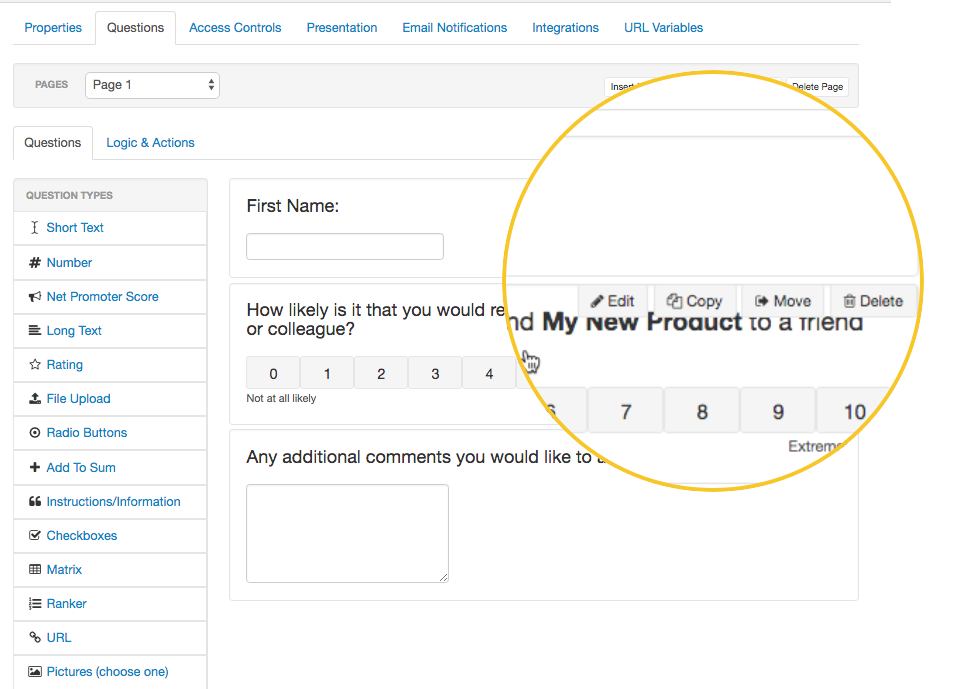 Conclusion
We hope we have made the survey creation process even easier our new drag-and-drop interface for creating surveys.  This new interface for creating surveys will reduce the number of clicks and give you a better view of your survey as you create it.
Happy Surveying!