Online surveys are a practical way to gather customer feedback and gauge satisfaction. Manually designing an extensive survey is a tedious process, but with the vast number of tools available, creating an online questionnaire and sending it out takes merely a few minutes. However, selecting the proper one can be challenging and get overwhelming. So, our team compiled a list of the top-tier free online survey tools to help you pick the right one. Let's dive in!
Why Should You Use Online Survey Tools?
You can use online survey tools for market research, customer feedback, employee satisfaction surveys, and more. For instance, customer and employee satisfaction are vital for the longevity and success of businesses.
Free online survey tools allow users to create surveys and polls quickly and easily, as well as conduct and analyze them. They provide features like question types (open-ended, multiple choice), customizable templates, data analysis tools, branching logic (skip questions based on previous answers), reporting capabilities, etc.
You may also find additional features like the option to embed surveys into your blog or website or custom branding options.
Note that a number of tools have a limited number of responses you can receive or questions you can ask per survey. So, ensure you thoroughly read all the details before signing up for any service to know what you're getting into.
What To Consider During Your Search
If you're opting for online survey tools, here are some things you need to look out for:
Cost: Is the tool free or paid?
Features: What features does it offer (like custom branding, branching, etc.)?
Ease of use: How user-friendly is the interface?
Support and documentation: Is a help center or customer support available if needed?
Data security and privacy: Does the tool have sufficient security measures to protect the data?
Integrations and exports: Is it possible to integrate the survey results with other tools and export them into different formats (like Excel, CSV, etc.)?
Top Online Survey Tools Available at No Cost
Our team did extensive research and carefully selected the ten most reliable survey tools available on the web. Check them out below!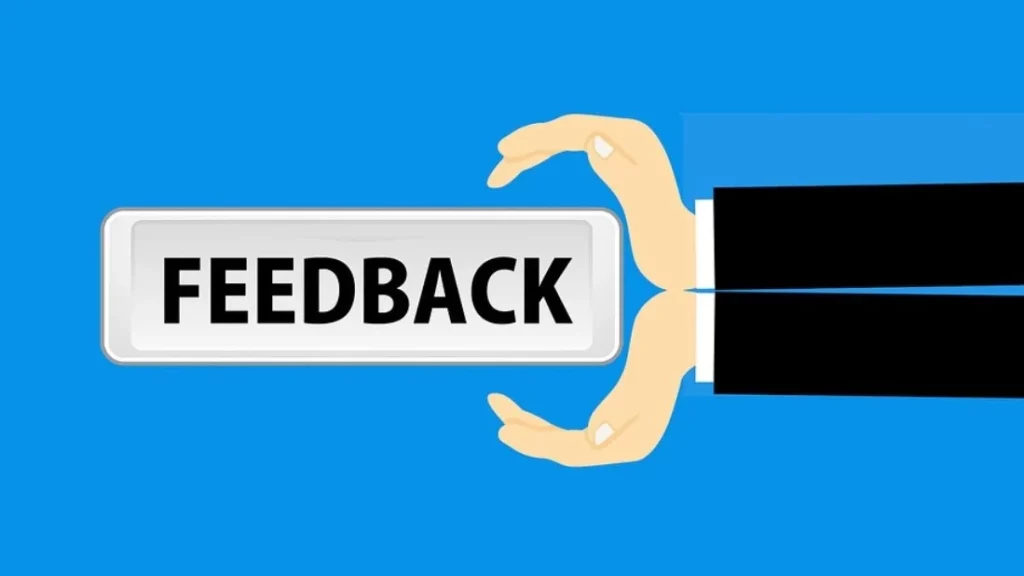 1. SurveyTown – The Best Choice
Keeping track of customer satisfaction is easy with SurveyTown's customizable CSAT, NPS, and CES surveys.
You can send a completely customized survey via email, share the link on your website, and send real-time alerts to customer service personnel for any negative feedback. Graphs and reports make it simple to view feedback responses. You can also export or retrieve response data from the API. The survey organization part is easy, with tags for categories or keywords.
The free plan includes unlimited surveys with 10 questions per survey, and you can survey up to 100 contacts per month.
2. SurveyMonkey
SurveyMonkey is a free survey tool that offers many features and customization options.
You can conduct surveys for employees, customers, or target markets and polls. Whether you're looking at event planning, patient surveys, or education and academia surveys, this is a valuable tool.
The free plan includes the basic features, and you can send unlimited surveys with up to 10 questions and 40 responses per survey.
3. Google Forms
With an easy-to-use interface, Google Forms is a good option for creating and sharing online surveys and forms and analyzing real-time responses.
Creating an online survey form is as easy as creating a document. You can select from different question types, customize values, drag-and-drop, and re-order questions.
Reflect your organization's branding with your choice of images, fonts, and colors in completely customized surveys.
Automatic summaries (charts with real-time response data updates) help analyze responses. You can build questions and analyze results together as a team by adding collaborators, just like Google Sheets, Docs, and Slides.
4. Typeform
To create forms, surveys, and quizzes that people will enjoy answering, Typeform offers a modern design and intuitive user experience, making it easy to create engaging surveys.
Use built-in photo and video libraries for breathing life into your questions and reflecting your brand's best with custom themes and layouts. You'll be able to monitor the responses and completion rates, share the reports, and even do an in-depth analysis with a data transfer to your preferred tools.
5. Zoho Survey
Designing an excellent survey is easy with Zoho Survey, featuring powerful analytic capabilities, allowing users to customize their surveys with images, videos, and more.
The customizable themes help adapt the look and feel of your survey to suit your brand and style. On the other hand, customizable reports allow you to monitor the response trends to make informed decisions. You can create surveys to fit every screen size and choose your demographic preference to buy responses if you lack an audience.
With the free plan, you'll have an unlimited number of surveys, each with 10 questions and 100 responses.
6. Sogolytics
This online survey tool (earlier known as SoGoSurvey) helps create professional surveys in minutes.
A range of tools is available for every business purpose – branching logic, custom branding, skip logic, and more, with the support of a team of design, research, and analytics experts.
You can opt for solutions by function (like HR, market research, event planning, etc.) or by industry (like healthcare, government, technology, etc.)
7. QuestionPro
A comprehensive survey platform with real-time reporting capabilities and data export options, QuestionPro has survey software for all – from beginners to enterprises and market research tools for professionals.
The robust analytics and shareable real-time dashboards help simplify and refine your survey response data. Other features include multi-lingual surveys, shareable reports, professional templates, and 24/7 global support.
Their free plan includes unlimited surveys with 100 questions and 300 responses per survey.
8. Alchemer
Suitable for organizations of any size, Alchemer (SurveyGizmo) helps create surveys and manage customer feedback effectively to transform the market-, customer-, and employee engagement.
Finding suitable customers, convincing them to join you, and maintaining customer loyalty is made easy with Alchemer. You can opt for solutions based on use cases or industries and create polls or questionnaires with the many survey tools.
9. SurveyPlanet
With SurveyPlanet, you can create a survey for almost anything and use great templates and themes for hundreds of applications.
From market research, customer satisfaction, and brand development to exit interviews and teacher evaluations, this platform helps create a survey for all. It offers unlimited surveys with unlimited questions and responses per survey for free, with additional features included in the paid plans.
10. Crowdsignal
Crowdsignal is all about finding the signals in the noise with simple and fast surveys and polls.
You can select from the pre-made themes or completely customize one from scratch and share your questions on Facebook, Twitter, WordPress, or via email. It's easy to export your survey and poll results to apps like Excel and Google Sheets.
The free plan includes unlimited questions, surveys, polls, and ratings and collects up to 2,500 responses.
Final Thoughts & Tips
In conclusion, free online survey tools offer a great opportunity for anyone to engage in surveying and data collection. With these tools, users can create and distribute questionnaires with ease while also having the ability to collect and analyze the resulting data.
One of the most significant benefits of these tools is the opportunity to learn and develop skills in surveying and data analysis. Individuals can take advantage of various training programs and resources provided by the tool creators to help them learn how to use software effectively. 
In summary, free online survey tools are perfect for anyone looking to conduct a study, collect data, or learn about surveying and data analysis. While there are many options, SurveyTown has features and resources that make for easy and efficient online surveys.