Organizing events can be exciting. In fact, it's likely more exciting than the event itself. However, what happens after the event also matters. Therefore, following up with your attendees should be a part of your event planning.
Conducting a follow-up survey can help you collect feedback that can help you improve upcoming events.
Below, you will find a guide on how to make a follow-up survey the easy way and collect valuable information about your attendees.
What is a Follow-Up Survey?
A follow-up survey is a simple questionnaire done after a product, service, or event has been delivered to collect feedback.
With a follow-up survey, you can gather valuable data, determine areas of improvement, and make a well-informed decision for upcoming products, services, or events.
Ways you can conduct a follow-up survey include social media, phone, and email. They typically include a mix of both open-ended and closed-ended questions.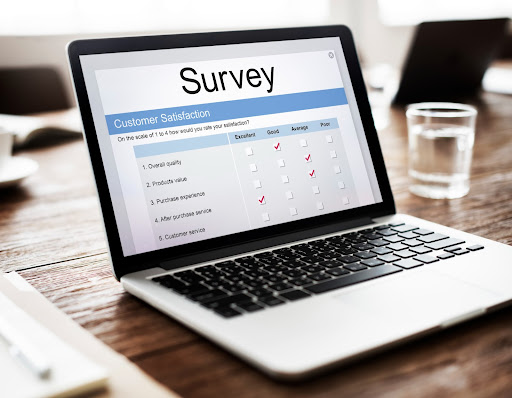 How to Create a Follow-Up Survey for an Event in 10 Easy Steps
Whether new at event planning or have years of experience, you should make follow-up surveys a part of your event planning because they can help you improve your events.
Here's how to create a follow-up survey for your new event:
Step 1: Set Clear Goals
Every good event planner has clear goals for their follow-up survey. So, before crafting your follow-up survey, you should define your goals.
For instance, what's the end goal? Do you want to collect feedback on specific aspects of your event, such as the catering or venue? Or do you want to know if your attendees were satisfied with the event?
Once you define your goals, you can easily come up with survey questions.
Step 2: Pick a Survey Platform
You can choose from various survey platforms like Google Forms, SurveyMonkey, and Typeform. When choosing, consider the size of your event and the number of attendees you expect to survey.
Some survey platforms have free plans, while others charge a fee for their service.
Additionally, you should consider crucial features, such as advanced reporting services, custom branding, etc.
Step 3: How Long Will Your Survey Last?
The survey duration will mostly depend on your goals and the complexity of the questions. However, remember that most people aren't fond of surveys because they're busy and don't have enough time to complete a long one.
Always aim for a survey length of about 10-15 minutes.
Step 4: Come Up With Clear and Short Questions
When crafting your questions, ensure you use clear and concise language. Also, avoid using technical terms or jargon that some people might find difficult to understand.
Finally, keep your questions concise, and avoid asking multiple questions at once.
Step 5: Use a Combination of Question Type
Using a combination of question types (you can find more details below) can help keep your survey interesting and reduce the risk of survey fatigue.
You can use rating scales, multiple choice, and open-ended questions.
Multiple-choice questions let attendees choose from predefined answers, while rating scales let people rate their experience. Finally, open-ended questions allow people to express their minds and provide more details.
Step 6: Take the Survey
Testing it out yourself is the best way to ensure you have a good survey on hand. So, before sending out your new survey, test it to ensure it's working properly.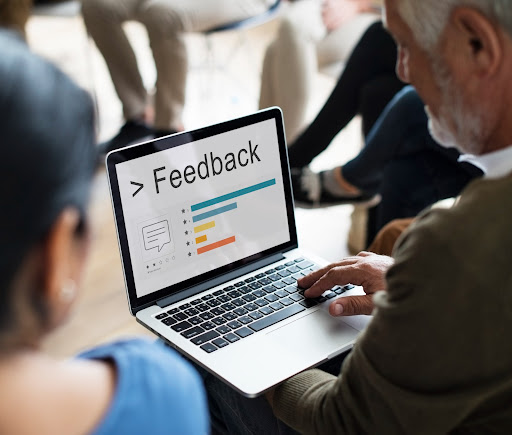 Testing your survey can also help rule out complex and hard-to-understand questions. You can also ask friends, family members, or colleagues to take the survey and provide feedback.
Step 7: How Will You Distribute Your Follow-Up Survey?
You can distribute your follow-up survey via email, event apps, or social media.
Choose your distribution method based on previous data you have collected about your attendees. If you have their emails, try email and so on.
Step 8: Personalize Your Follow-Up Survey
You can make your attendees feel special by personalizing your survey. Doing this can also increase response rates. So, go ahead and add a personal touch to your survey.
For instance, use names in the survey introduction.
Step 9: Make it Fun and Profitable!
You can also increase response rates by offering benefits, such as prizes or discounts. For instance, you can offer a discount on future events or a chance to win something in exchange for taking the survey.
Step 10: Analyze, Analyze, Analyze!
Once you have gathered feedback, you should analyze the responses carefully. This can help you understand your attendees better and determine areas for improvement.
Additionally, look for response patterns and consider conducting extra surveys. These things can help you collect even more detailed information.
Generally, creating a good follow-up survey for your events matters for many reasons. The feedback you get can help you improve future events and achieve better results.
The simple steps above can help you craft a creative, informative, and engaging survey for your attendees. In short, keep your survey short, mix various types of questions, and offer benefits for higher response rates.
And finally, analyze the results thoroughly.
What Are the 5 Types of Survey Questions?
Here's a breakdown of the most common types of survey questions for event surveys: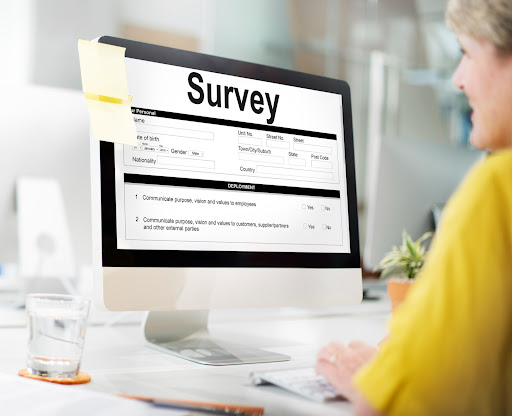 1. Multiple-Choice Questions
You can collect specific feedback on different aspects of your event with multiple-choice questions. For instance, create multiple-choice questions about the quality of the venue, the speakers, the food, the activities, etc.
2. Rating Scale Quesitons
With rating scale questions, you can easily measure people's satisfaction.
When crafting these questions, consider different aspects, such as the entertainment, the venue, the networking opportunities, etc.
3. Open-Ended Questions
Including open-ended questions lets people express their minds fully and provide more detailed feedback.
You can ask what they enjoyed the most and least, what could be improved, and what they would like to see at upcoming events.
4. Likert Scale Questions
With likert scale questions, you can find out if the attendees agree or disagree with certain statements about your event.
For example, you can ask if you met their expectations or if your event was helpful and well-planned.
5. Demographic Questions
With these questions, you can easily collect helpful information about the preferences and traits of your attendees. You can ask about age, gender, job title, and more.
This feedback can help you better understand your target audience and organize new events accordingly.
Closing Thoughts
Crafting a follow-up survey for your event can be time-consuming and overwhelming. However, you can benefit greatly from the feedback of your attendees.
Their answers can help you better understand what they want or don't want, determine areas for improvement, and more. So, follow the steps above and create a good follow-up survey!